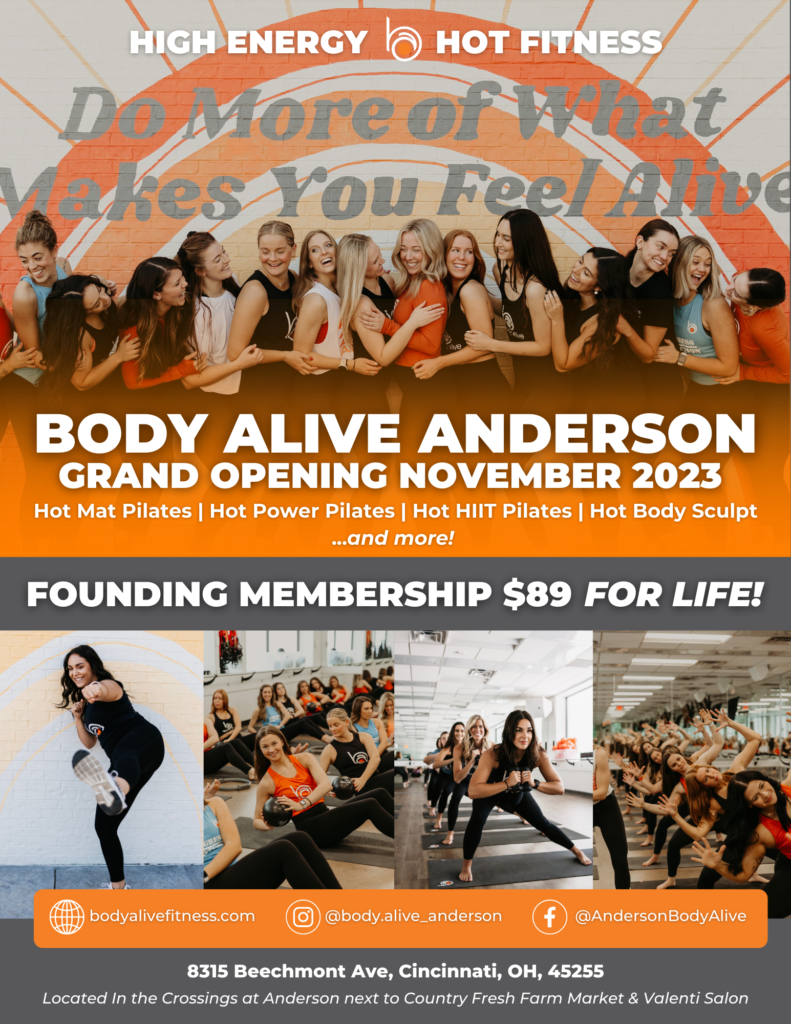 Get them while they last! $109/month Regular Priced Membership
We're excited to announce that Body Alive is coming soon to Anderson! As some of you may already know, Body Alive has been a fitness staple in the area since 2013. Since then, we've added more locations throughout Cincinnati and now we are opening in Anderson!
At our new location, you can expect all the same classes you know and love! 
To Purchase your Founding Membership, Sign up NOW!